Data design guidelines for the modern web
Creating a data visualization guide for the federal government.
---
Background
In late 2017, a team inside the Census bureau came to 18F looking for guidance in establishing modern data visualization guidelines. We worked with the team to create the foundations of a new set of data design standards to be used across Census interactive data products.
Screenshots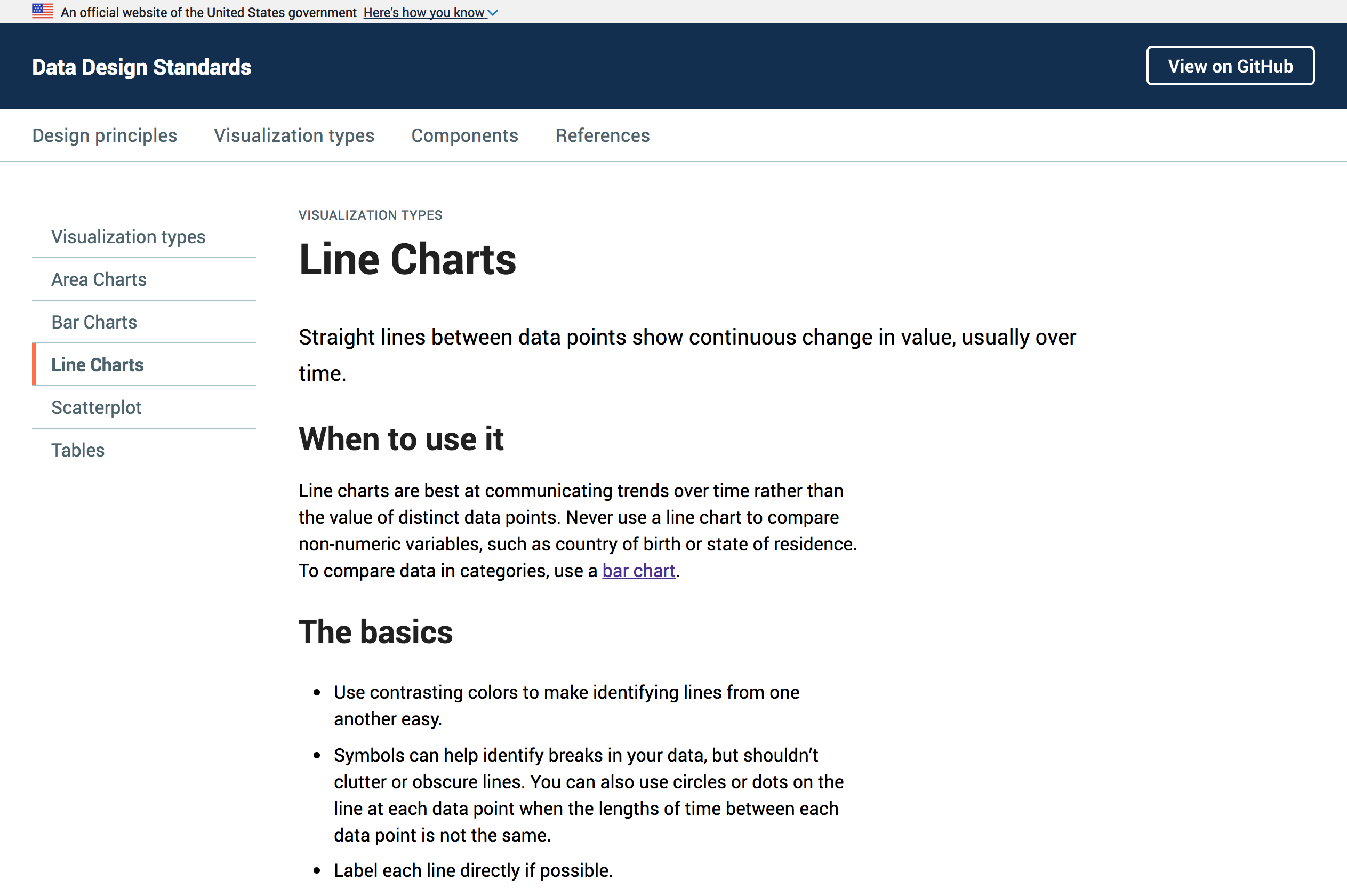 Project resources
Open Source Project
18F/uswds-data – The code for the documentation site used to showcase some sample information architecture and guidance.